On January 30, 2020, the National Assembly and the Senate adopted the bill relating to the fight against food waste and the circular economy. As of January 1, 2021, it will be prohibited to sell fresh fruit and vegetables in plastic packaging, except packaging of at least 1.5 kg or fruit and vegetables presenting a risk of deterioration due to their fragility.
From 2022, there will also be a concern around labels attached to fruit and vegetables because only compostable materials will be allowed.[1]
Measures that will impact the entire industry, from upstream to distribution, starting this year.
medFEL 2020 highlights the initiatives taken by the companies involved in this change, in particular packaging professionals who are adapting and will offer their innovations on April 22 and 23 in Perpignan. Come meet your future partners who will help you revolutionize your packaging!
Carboard trays to avoid plastic film

It was as early as 1990 that Fimat became interested in respecting the environment in food packaging. Their objective ? Find innovative solutions to ensure the reliability of packaging while respecting environmental rules. The Italian company offers in particular cardboard trays with handles, PEFC and FSC certified, for packaging batches of fruit and vegetables without using plastic.
Upgrade waste to make packagings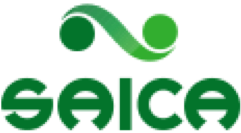 Avoiding plastic, while using the circular economy: this is the proposition of Saica Pack, providing ecological solutions for packaging by recycling waste. The company transforms recycled paper into P-groove. This material, in addition to being eco-designed, also allows to reduce CO2 emissions during its transport because its compact format allows to get together 30% additional units per pallet.
Tying to avoid plastic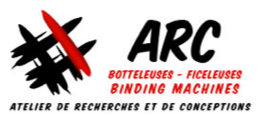 To ban plastic, it is also possible to switch to other packaging methods. Bundling and tying is the specialty of ARC, located a few kilometers from Dieppe, in Normandy. Thanks to synthetic raffia or elastic ties, they simply wrap the bundles of vegetables and aromatic herbs without additional material.
Better calibrate to limit packaging

MAF RODA AGROBIOTIC offers turnkey solutions for the calibration and sorting of fruits and vegetables. Guaranteeing the homogeneity of the products sold, the MAF RODA AGROBIOTIC machines make it possible to limit packaging by gathering fruits and vegetables of regular diameters. The company's equipment can take care of the entire chain, from picking to shipping, with possible packaging in baskets, bags or trays.
Discover the full exhibitors list
[1] Source : Arboriculture Fruitière