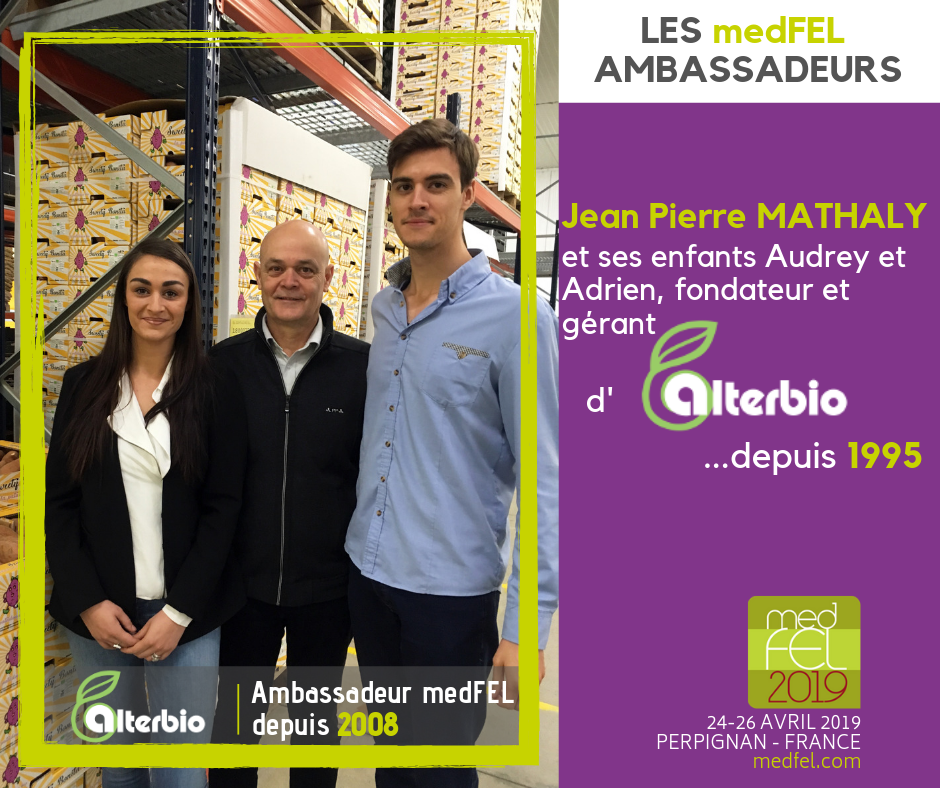 Presentation of Alterbio company
A pioneer in the Organic Agriculture sector since 1984, Jean-Pierre Mathaly is the founder of Alterbio in Perpignan. 25,000 tons of organic products are marketed annually from the Occitan Organic Terroirs but also from other regions of France, Spain, Italy and the Grand Import (Tunisia, Africa, Peru).
What does medFEL mean to you?
MedFEL is the only event specific to the marketing of fruit and vegetables in France and even more so, located near Saint Charles International (1st European platform for FeL). Industry news with debates and conferences, Meetings and Business Meetings, Exchanges with operators make MedFEL a highlight of the industry.
Why have you been participating since 2008?
For all the reasons mentioned above! Since the first edition, medFEL has also supported the growth of the Organic Agriculture sector. The operators' offer has been structured and provides a concrete and varied sourcing proposal.
Why do you have to meet Alterbio at the medFEL?
Alterbio meets all the demands of the marketing channels: Retailers, Wholesalers, Platforms and Networks of specialised stores, Mass Distribution, Collective catering.
A complete and secure offer from our productions and partners.
Contact information
Alterbio – Rue Levavasseur – Zone du Grand St Charles – 66000 Perpignan