Heir to a family of Nurserymen from Lot et Garonne, Mr. Julien Escande and his wife Coralie ensures the continuity of the family farm created in 1970 in Theza, suitable for fruit growing, near Perpignan.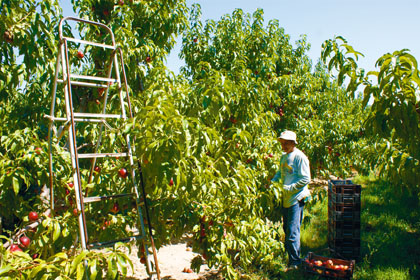 Today, they passionately produce 4,600 tonnes of Apricots, Peaches and Nectarines while respecting the environment with a single leitmotif: the taste quality of their fruits.
With his brother Benoit Escande, a nurseryman, Julien is experimenting on a dozen hectares with future varieties with one goal in mind: obtaining  flavors mastery through continuous renewal of the orchard.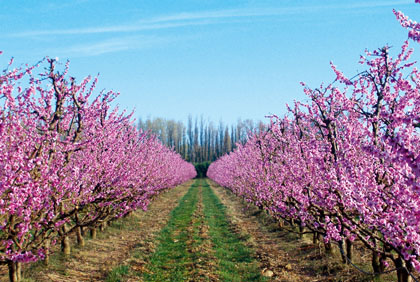 Their orchard obtained HEV3 certification in 2019.
Since then, the orchard has been developing an agroecological approach and the use of the latest Biocontrol techniques. Thus, by natural grassing 100% of the surface, they plan to replace chemical weeding with mechanical weeding, but also to improve soil structure by promoting microbial life with significant amounts of ground plants.
More information on https://www.theza-fruits.fr/ 
Meet Theza Fruits on medFEL 2020